Over Christmas I received an old Leica film camera from my uncle – probably the finest piece of photographic engineering I've ever had the pleasure of laying my hands on. Since then I've been on a bit of a black and white film binge… Here's some of my first batch of shooting black and white film.
I've been shooting almost exclusively film for the last few weeks, and I'm starting to fall in love with this camera so much that I may never shoot digital again
There's something about film – the scarcity of it, the effort it takes to develop, the inability to see the picture immediately – all of which contributes to making me a lot more disciplined as a photographer.
I can't just snap a boatload of pictures and cherry-pick the best one, and I like the kind of thoughtfulness and slowness it encourages in me. With film, I'm slow and methodical; with digital I'm sloppy and undisciplined.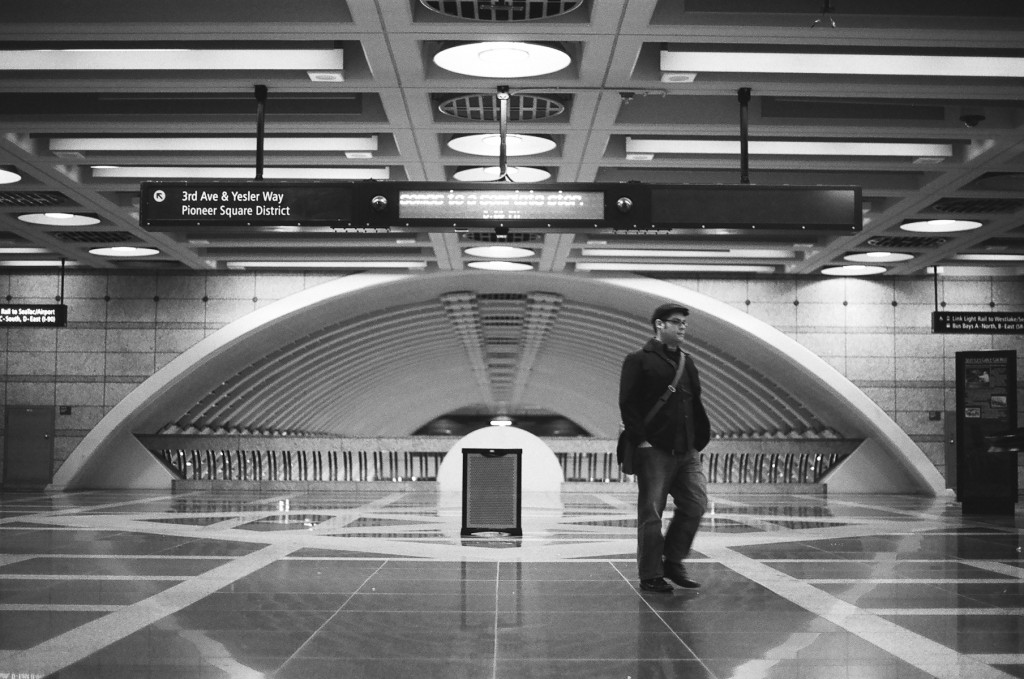 One of the better-designed tunnel bus stations in Seattle.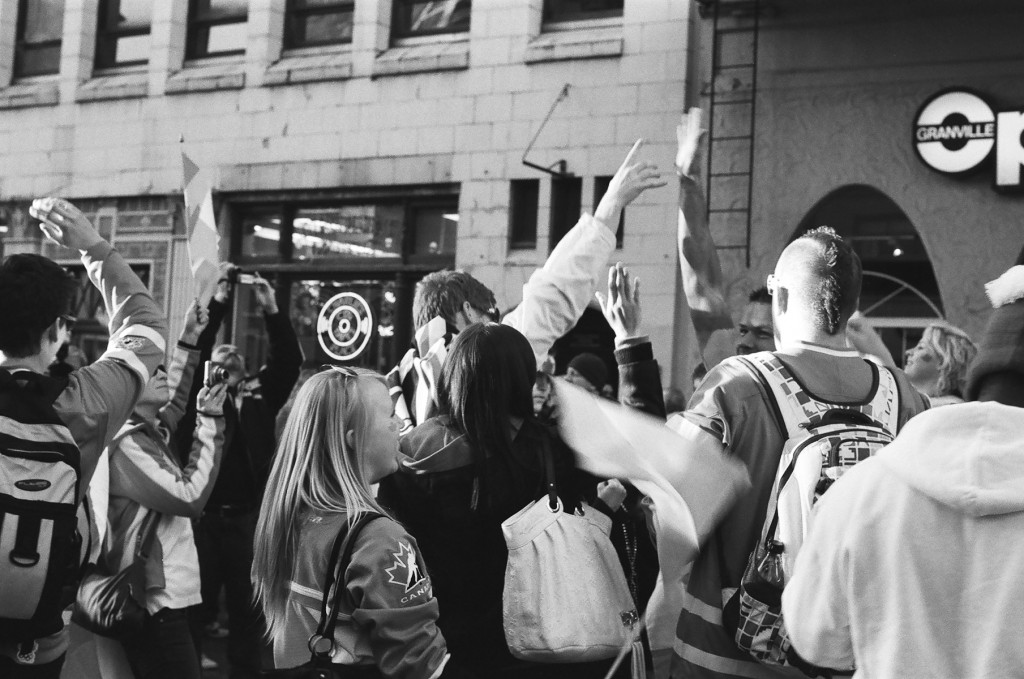 I had a chance to visit Vancouver during the Olympics. The city was insanely alive and the energy felt fantastic – and it was the most amount of Canadian-pride I've ever seen anywhere! Parties everywhere, pickup street hockey games over the closed downtown streets… and everyone was surprisingly nice. It's almost as if everyone, for a few weeks, forgot about their differences and banded together to just have a great time; I hope some of this spirit remains in the city even after the games are gone.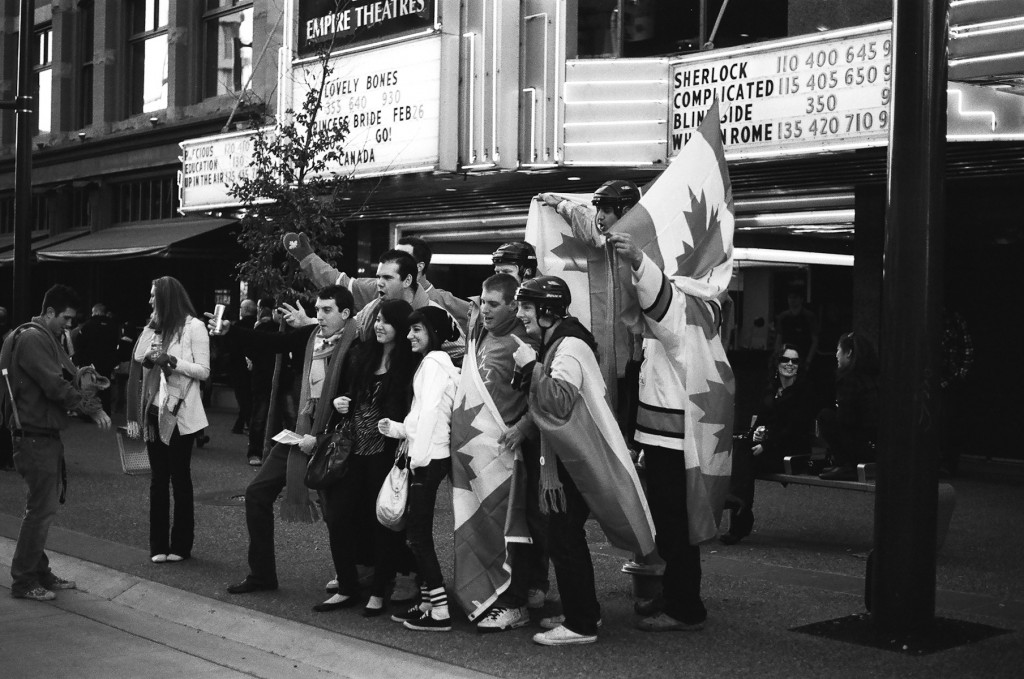 With all the red and white going about, it was probably not the greatest idea to be a black and white shooter

The Vanoc looks to have taken a lot of effort to make sure Canada's aboriginal population was represented in full force. These guys were demonstrating drumming in front of the Vancouver Central Library.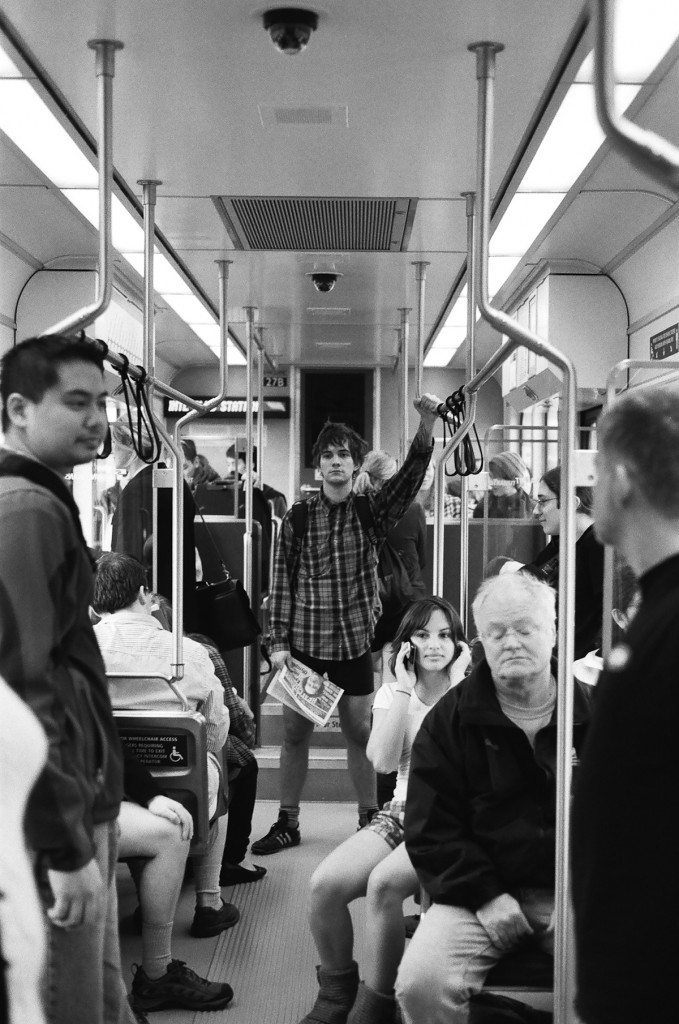 A guy with the paper looking very stoic on the second annual Pantsless Subway Ride, inspired by ImprovEverywhere. A couple hundred of us took the new Link train from downtown all the way to the airport, and back. Lots of cool people in attendance!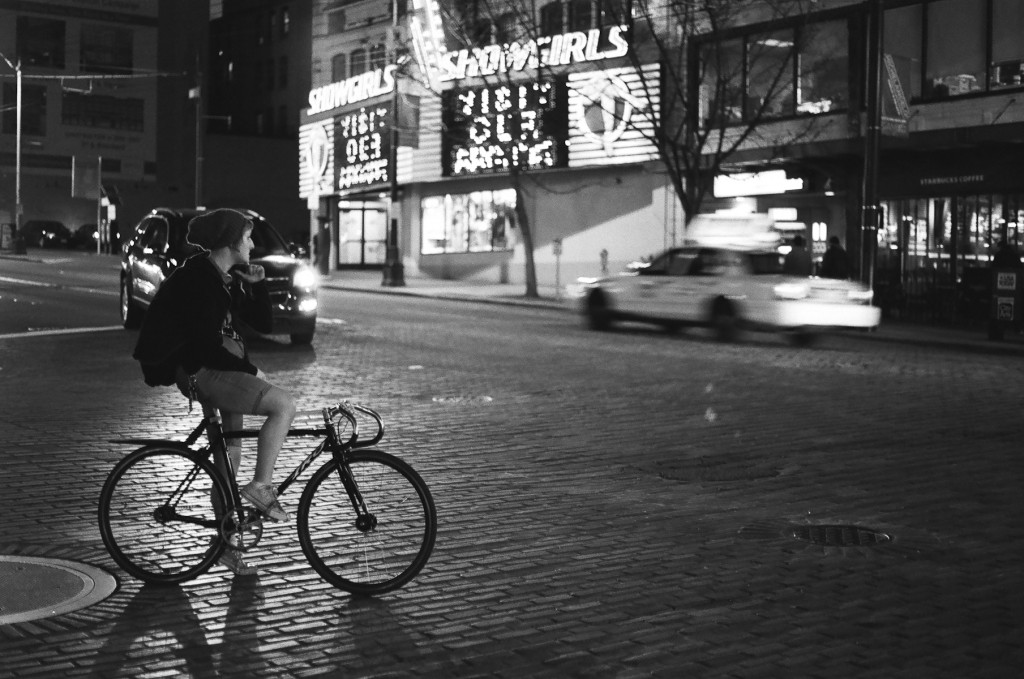 As the dreary Seattle winter draws to a close, I'm leaving work while the sun is still up! This makes me happy, but sad that there won't be that many night photos anymore… So here's a couple, until next year…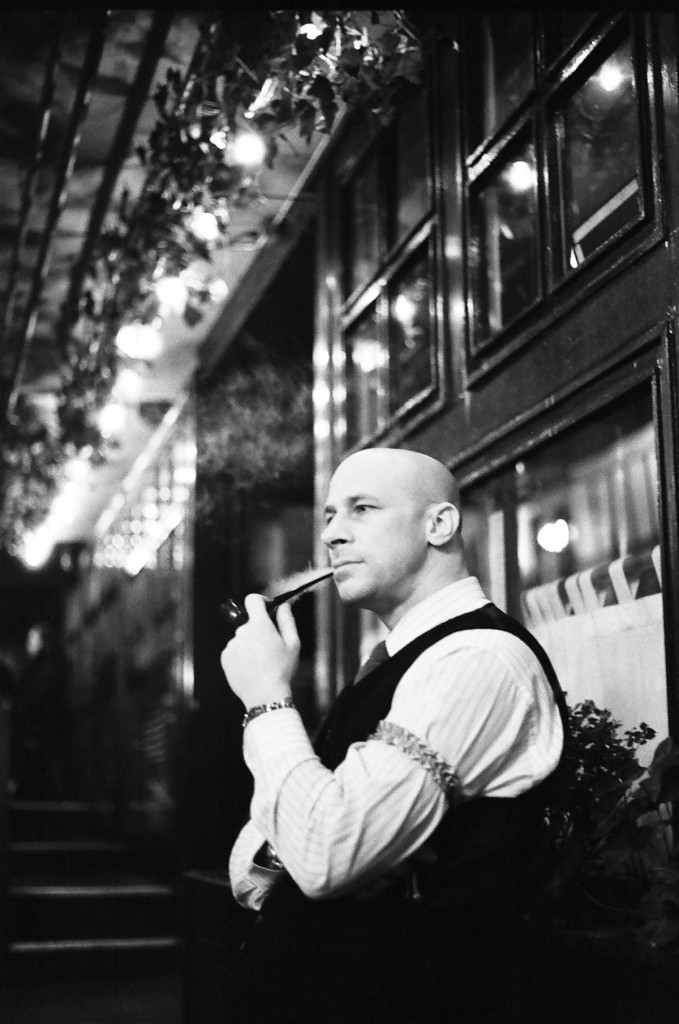 This guy was hiding in one of the out-of-the-way restaurants down in the basement level of Pike Place Market, enjoying a little smoke.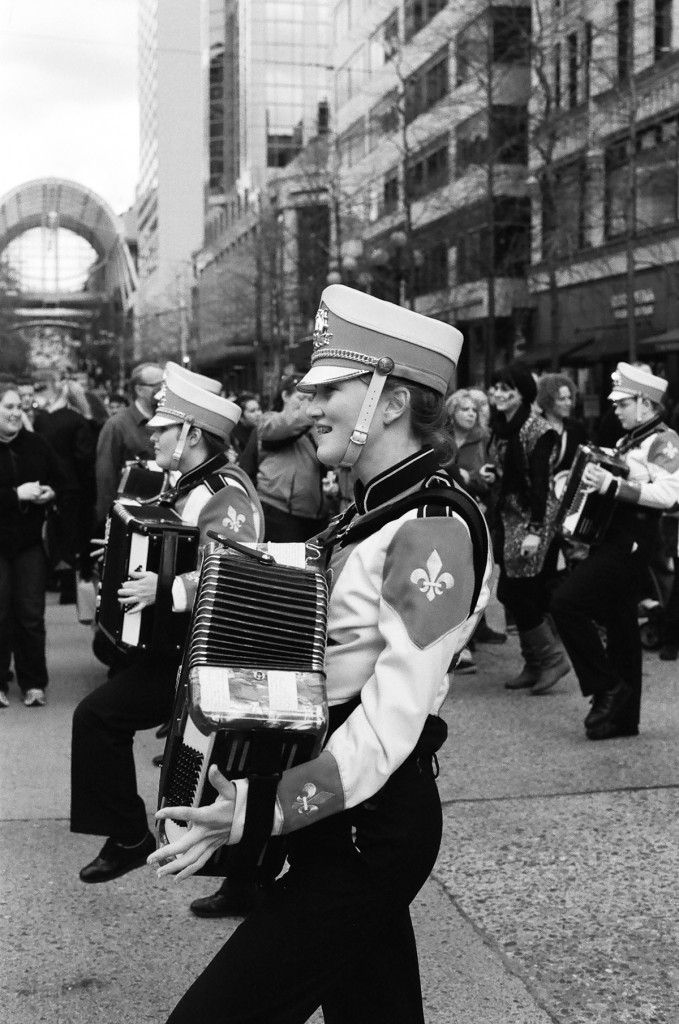 This last weekend was the St. Paddy's Day parade, and there were a lot of strange, awesome people in attendance. Beyond the requisite bagpipers in kilts, there was this marching band consisted entirely of accordions…
That's it for my first batch of B&W photos. I've got a few rolls of different types of black and white I'm going to be playing with over the next couple of months, should keep me plenty busy!